'Low Moor WWI Explosion' Talk by Geoff and Mary Twentyman
Wednesday 1st February – 19:30 start
Saltaire Methodist Church
Saturday 16th April – 12:30-15:00
Northcliff Railway
Bring your own picnic to the field above the railway. Meet Easter Bunny, who will be wandering around at various times throughout the event, take part in the family races we'll be organising, and show off your Easter bonnet in our competition, plus other easter-themed activities.
Sunday 5th June 2022
Trains will be running at Northcliff from 12:00 while other celebrations are taking place.
Saturday 2nd April 2022
After having to postpone our exhibitions in 2020 and 2021 we had a good turnout of models and it was great to see what our members have been working on during the last two years.
This years annual dinner has been arranged for Friday 14th October, 12.30 for 1.00pm by popular request again at Oakwood Hall, Lady Lane, Bingley, BD16 4AW.
2022 BMES Dinner – Please let Ken have your booking before Monday 10th October.
The Annual General Meeting of the Bradford Model Engineering Society will be held on Wednesday 1st March – 19:45 start at Saltaire Methodist Church.
If any member would like an item including on the agenda please contact our secretary Laurence Bentley. All committee positions are open to nominations. Please speak to one of our committee if you would like any information about these roles.
Saturday 8th April – 12:00-15:00
Northcliff Railway
Bring a picnic and meet the Easter Bunny in the top field past the miniature railway. The Easter Bunny will be bouncing around meeting the children, and the miniature railway will be open all afternoon for rides – you might even get to ride the same train as Easter Bunny! Other attractions to be confirmed are decorate your own egg competition, face painting and sweet tombola.
Donations of cakes and buns and help on the day would be really appreciated.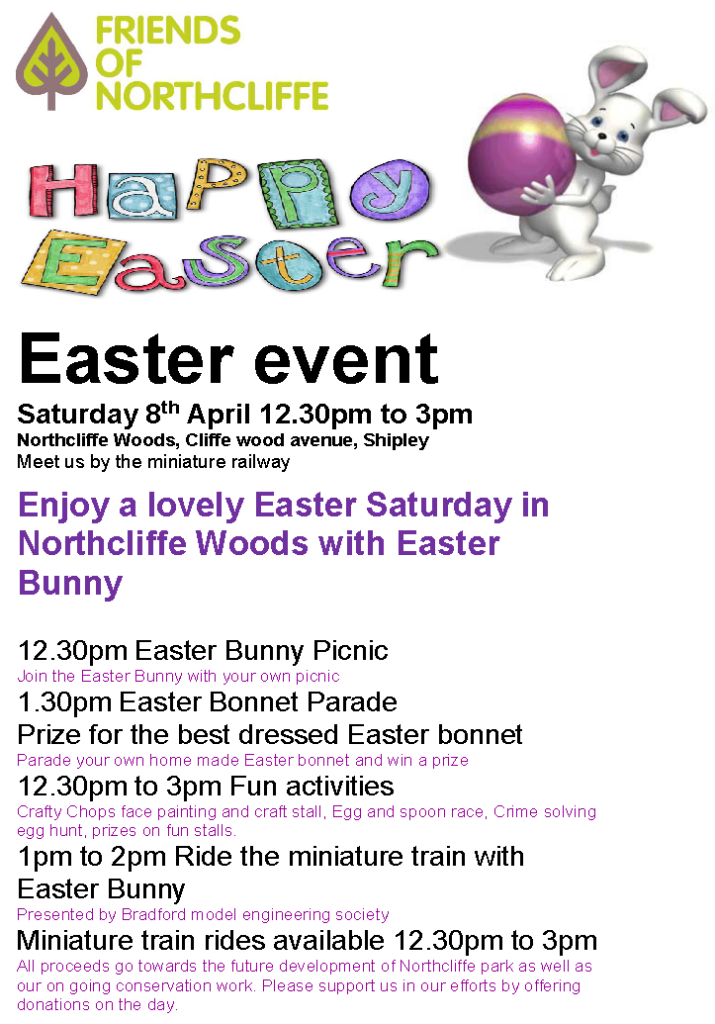 Saturday & Sunday 28/29th October 2023
We will hopefully have lots of models on display showcasing what our members get up to in their workshops as well as running our 5″ gauge portable track outside and small pond for the remote controlled boats.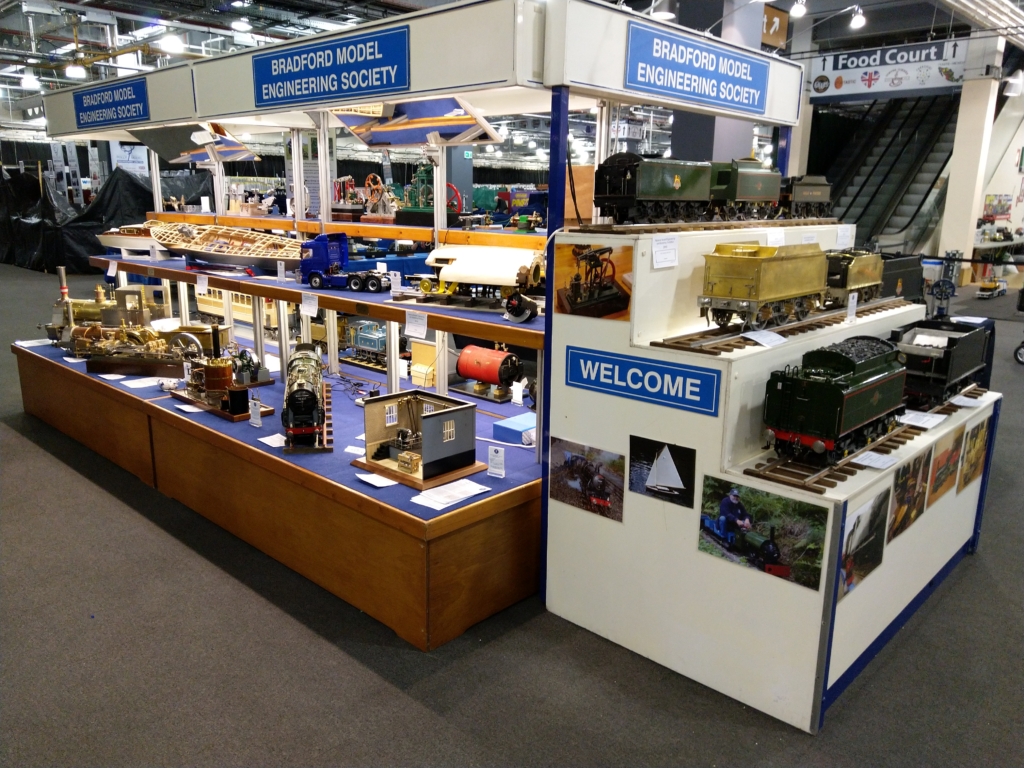 Friday 20th October 2023, 12:30 for 1pm
Ken has managed to book us in again for our annual get together at Oakwood Hall, Lady Lane, Bingley BD16 4AW. Our own John Holroyd will be providing the entertainment.
Please let Ken know before the 13th October if you wish to attend.