Manx Electric Railway Tram Number 1
<- Back to exhibits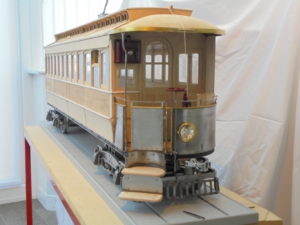 Isle of Man Manx Electric Railway Tram Number 1
This is a 5″ gauge (the width of the rails) model of MER 1 from 1893.
The full size tram is in the Guinness Book of Records as the oldest tram still running on its original track in the Isle of Man.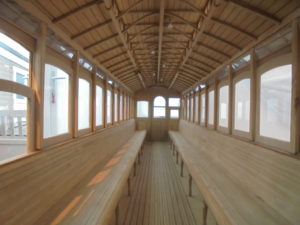 The model is scratch built, meaning that every thing has had to be made, except for a few things like electric motors, bearings and some nuts and bolts.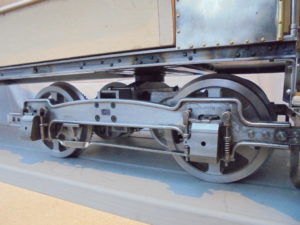 There are no detailed dimensioned drawings available so all I could find was a side view line drawing in a book along with one for the bogies, these were enlarged to the size of the model which gave a good idea of the proportions. It was then down to researching books and photographs.
As the full size tram is still running, holidays on the Isle of Man were a must and the staff at the depot in Douglas were so helpful and enthusiastic about my project. A considerable number of photos and measurements were taken.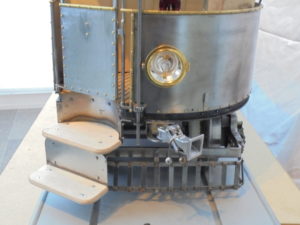 The tram will be powered by two 12 volt batteries, so, when running, parts of the interior will be removed and the batteries and electronics dropped in.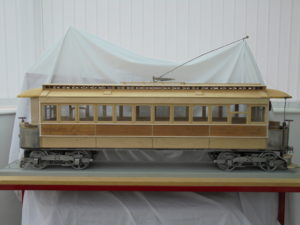 This has taken 4 years so far with the detailing taking the most time. The next challenge will be painting!
Comments