Bronte Gathering 2019
11th / 12th May 2019 in a muddy field near Haworth. Well for a change this weekend actually had some sunshine and clear sky!
Two of our members, Roger Jordan and Ken Shipley were using Roger's miniature traction engine to power a grinding wheel over the weekend.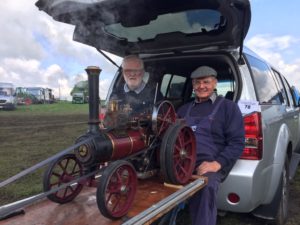 Comments